Testimonials

LIZ HOBBS GROUP LIMITED (Joe Sharphouse Head of Sales and Marketing)
"We have worked with KM Media Group for a number of years when promoting an producing concerts in and around Kent. They have been a keep part of the success of the concerts, offering support across a variety of different media outlets, and helping to maximise the reach and exposure of all our events. LHG Live will always look to offer the KM Group exclusivity when launching new events, and their support and involvement both on the run up to the shows through competitions, paid for media exposure an on the day involvement is second to none. They always go over and above to make the partnership work for us, which ultimately means we are able to maximise ticket sales and build excitement and awareness about our events."
---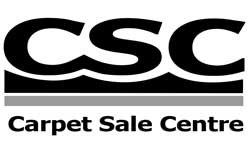 CARPET SALE CENTRE (Paul Jefferies Owner / Manager)
"It was great to be a part of Bruno Mars in LA. From the moment it was on the radio we were getting calls and people mentioning they heard it on kmfm. Can't wait for the next one!"
---
FROGBOX MARKETING (Steve Wilcock Managing Director)
"The kmfm Local Sales Team are a breath of fresh air. They take time to listen and understand our objectives and then apply a creative process that delivers a truly tailored campaign. Once signed off, they implement campaigns professionally and efficiently. In terms of promotional activity, on air and on site, their presenters and producers are well briefed and they fully understand the commercial aspects. kmfm act as part of our team and work hard to find the best solutions for our clients; often going above and beyond the call of duty."
---
MERCEDES-BENZ & SMART (Jane Saunders Group Marketing Manager)

"Both the teams skill and professionalism are without doubt exceptional in all ways. The response to my briefs are not only uber quick but are both innovative, highly creative and 100% spot on. They understand my business, our demographic and even intuitively know the tone and timbre of voice that always exceeds my expectations. They help me to understand how to use the medium effectively and therefore our campaigns are always successful and our sales prove it"